Choosing a blade for your hunting knife
In the field of handmade hunting knives, we offer a large number of quality models from a traditional and demanding production. However, here are some tips to help you choose your hunting knife. As for the blade, it is generally recommended, for any outside use, to opt for a fixed blade.
This is all the more true if you have to cut up the game with your hunting knife, the mechanism of a folding knife could be quickly clogged. Then, insofar as the cutting edge is of prime importance for a hunting knife, be sure to choose good steel, which will not oxidize easily, and which will offer you an optimal cut (extended by regular maintenance and sharpening).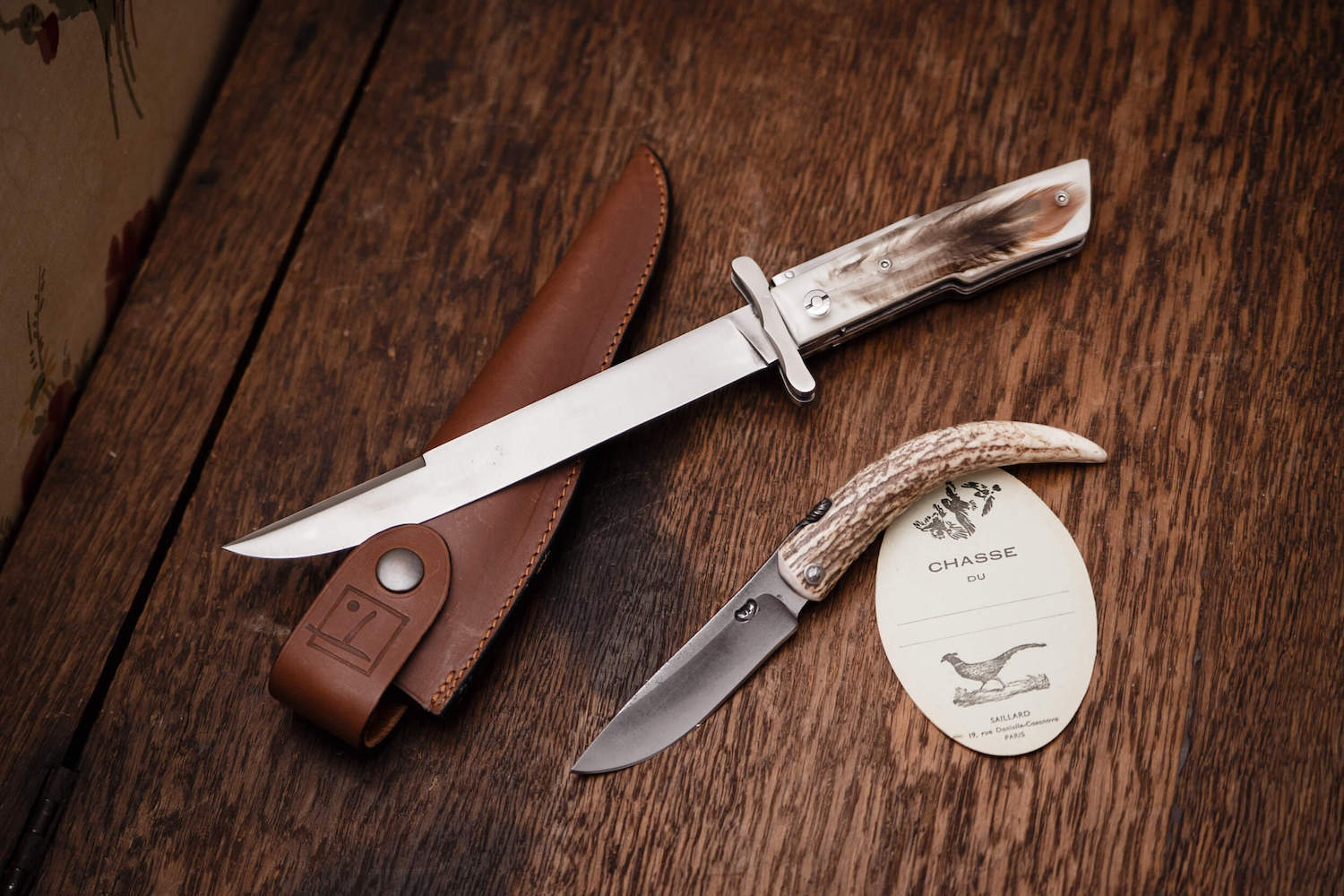 Make no mistake, even if it is the blade that slices, the choice of the handle of your hunting knife is equally important. First because it will have to withstand the outside climatic conditions, but especially because it will assure you a good grip. Rest assured, each handmade hunting knife that we offer for sale has a quality handle and is perfectly tailored for this activity.
You can then make your choice essentially according to your tastes, with the assurance that, contrary to popular belief, a handle made of natural material from a good quality of manufacture will be at least as resistant as a synthetic handle. Finally, with regard to the sheath of your hunting knife, leather remains a safe bet. Again, with the high demands we put on the manufacture of our leather sheaths, the latter will accompany your hunting knife throughout its life.