Cleaning the handle of a folding knife
The maintenance of a knife is not to be neglected to ensure its durability, especially when it comes to a high-end knife from a traditional manufacture such as those we provide. It would be a pity that your knife is damaged over time for lack of maintenance. As for cleaning the handle of your folding knife, here are some basic recommendations: first of all, and in all cases, avoid the dishwasher, as well as soaking in water. In general, the handle of a folding knife has to be wiped more than washed (or very quickly and with clear water).
This is particularly true for folding knife handles in horn, deer or ivory, very sensitive to moisture. Wooden handles also remain fragile in contact with water. This should be very brief, but again, prefer a good wipe for the maintenance of a folding knife.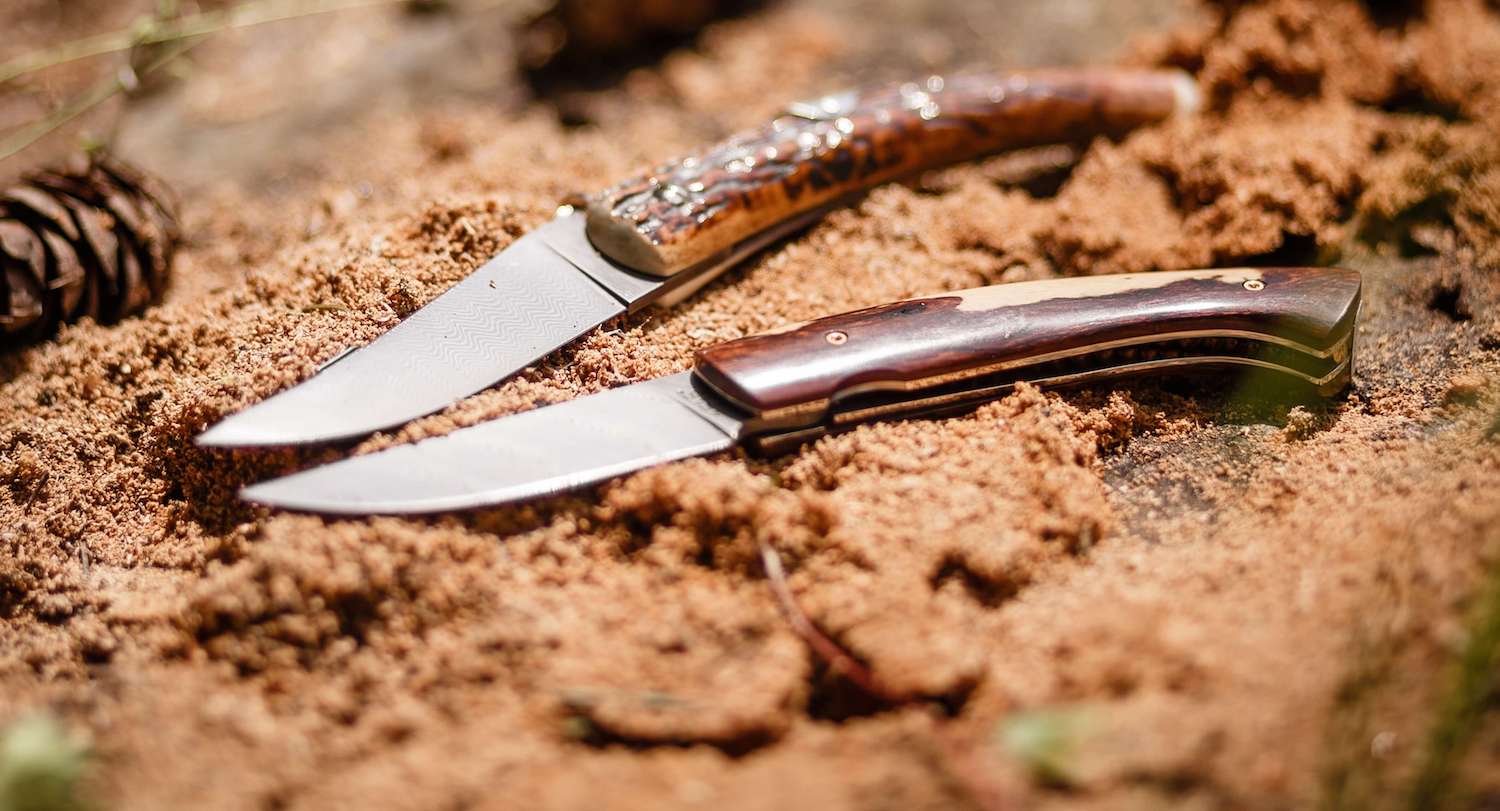 As for cleaning the blade of your folding knife, it should be washed gently after each use, using a damp cloth or sponge (avoid aggressive scotch brite material so as not to scratch it). Again, after washing the blade of your folding knife, wipe it thoroughly until it is dry, and make sure that moisture does not stagnate in the mechanism to prevent rusting and wear.
Small Cutler's Tip: if you use your pocket knife during a meal with friends, you will need to clean it before storing it in your pocket. Put a little wine on your napkin and pass it on several times on each side of the blade. The wine will clean the blade and the alcohol will disinfect it. Your folding knife is thus clean and can be stored in its sheath or in your pocket.