The company SABATIER AINE & PERRIER is a family business that manufactures kitchen knives in THIERS FRANCE.

These high-end items are for professionals. But more and more households wish to have quality knives for cooking.

From the forge to finishing, we work with passionate workers. This allowed us to obtain for many years the EPV label - Entreprise du Patrimoine Vivant.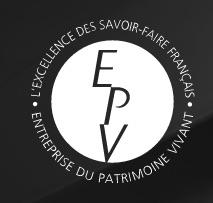 Our manufacturing remains very traditional, which allows us to offer high quality products and to be very flexible in the manufacture of kitchen knives.
Our cutlery manufactures 100% Forged kitchen knives. Our workshop is located in the town of THIERS - the world capital of Cutlery - and more precisely in the mountains of Thiers.
What do we find in our workshop ?
The knife blanks were stamped in a THIERS forge. The steel heated to 1050 ° C is positioned under a forging hammer to obtain a knife blank. After the cutting operation, this forged metal part has its final shape (paring knife, chef's knife, slicer, boning ...).
The second very important operation is quenching. This gives the knife a certain hardness. Then comes the operation of grinding to give a cutting angle to the edge.
These three operations: FORGE TEMPERED EMOUTURE which will determine the quality of your knife.
In our workshops, we have reels, back-stands that allow us to polish steel, wood, plastic, mount handles, polish and shape the cutting edge of knives. Each worker is specialized in one operation: polishing - assembly - fine polishing - finishing.
Our workshops are the memory of our cutlers, our family, our parents who worked all their lives in the manufacture of forged kitchen knives.
Grindstones and machines are often from another time. But they work perfectly. The dust from the grinding wheels and polishing is for us a historical reminder of the people who worked in our workshop.
I often think of my grandfather who worked very hard in this workshop. To some workers who were part of our family.
Our workshops still operate today because our production is still FRENCH and THIERNOISE.
Our cutlery is known and recognized for these quality kitchen knives.
But make no mistake, if you want to buy a real K SABATIER kitchen knife, you have to look at the inscriptions on the knife blade. Several mentions must be engraved:
our brand: Sabatier with a K
the mention of origin: Made in France THIERS
the quality mark: 100% Forged - 100% Forged
our brand: SABATIER AINE & PERRIER
We are descendants of PHILIPPE SABATIER who worked as a cutler between 1795 and 1934.
Our company is more than two hundred years old and our family has run it from the beginning.
The date of 1810 is often mentioned, like that of 1834 - the date of purchase of the K which will be placed before SABATIER.
Our company has more than 220 years of history, know-how, experience, recognition.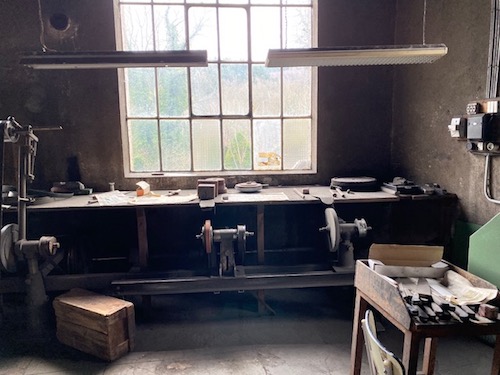 Here are some pictures of our workers.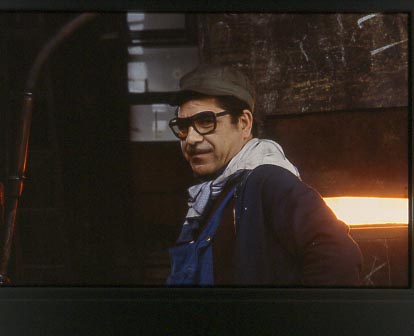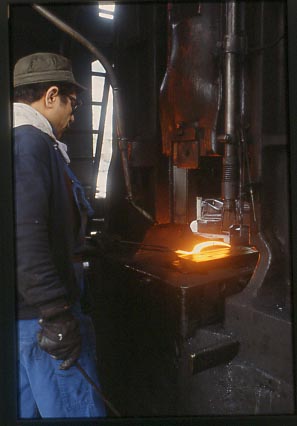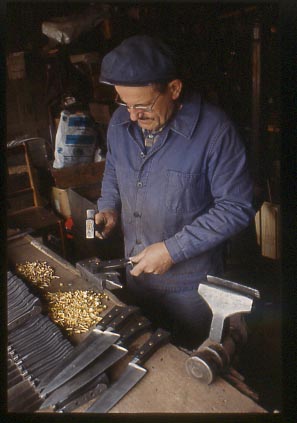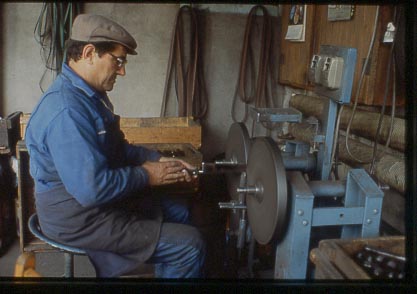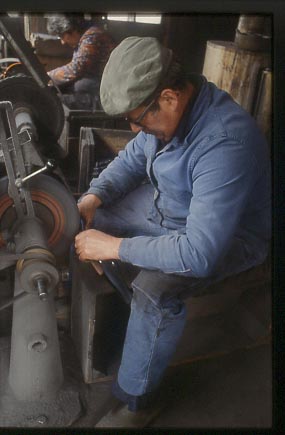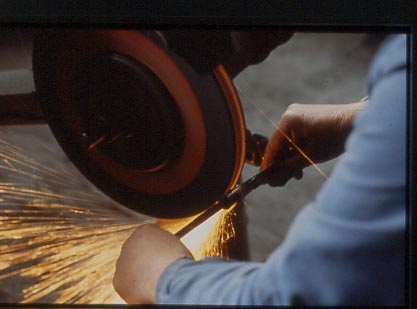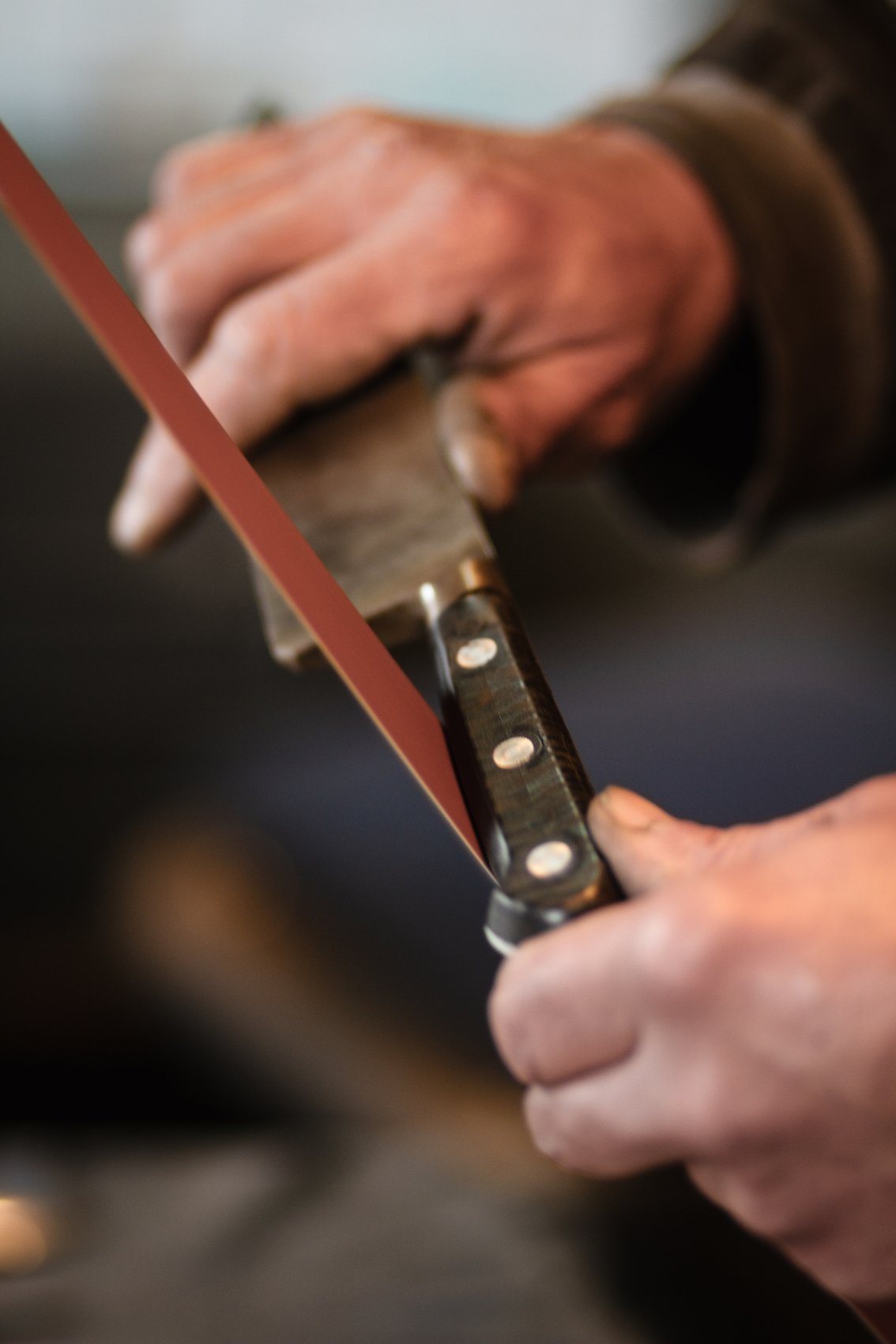 At K SABATIER, men are as important as products. Without man, we would only have kitchen knives that cross the generations.



Thanks to them.