The new range : 200 – 8 générations from K Sabatier
Series 200-8 generations of K Sabatier was born through meetings and a desire to progress in the manufacture of a series of high-end knives.
We discovered a new Sandvik steel.
In talking with Greg – a Canadian fan of knives, we devised a new set of kitchen knives for K Sabatier :
– A very simple design that allows you to associate the modernity of technology and know-how of more than 200 years of our house.
– An ebony handle was chosen because, originally, all K Sabatier Knives were made with this material.
– Stainless rivets
– A lightweight knives (100 grams for slicing 18 cm)
– Laser marking
– A flawless finish. We wanted a very high quality steel which can have a hardness of about 60 HRC, but allows great flexibility of the blade for filleting.
– Manufacture from our city : Thiers – France
– A sheath of very high quality leather to protect each blade kitchen knife (Thiers manufacture)
Watch the video which shows the flexibility of the filleting and cutting efficiency of the blades:
You can buy these knives on our website.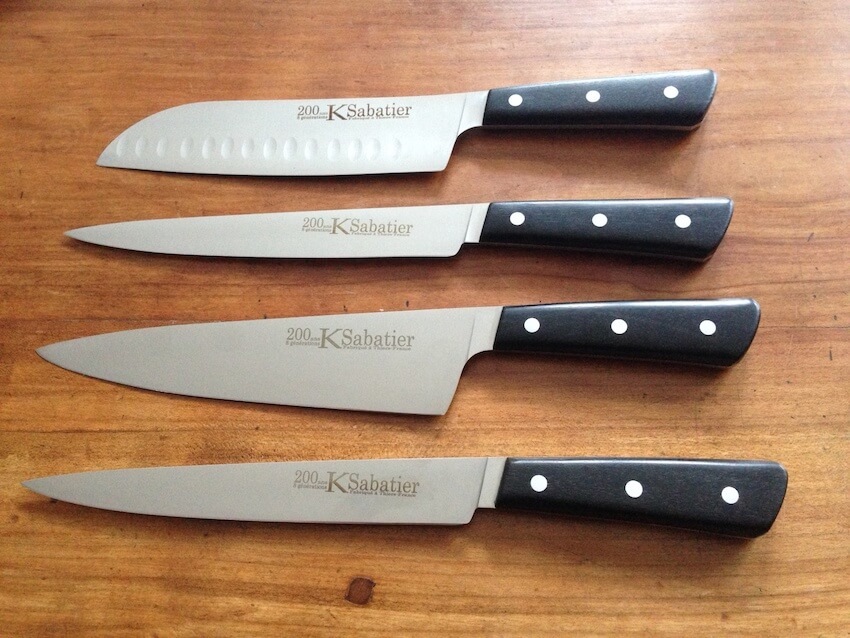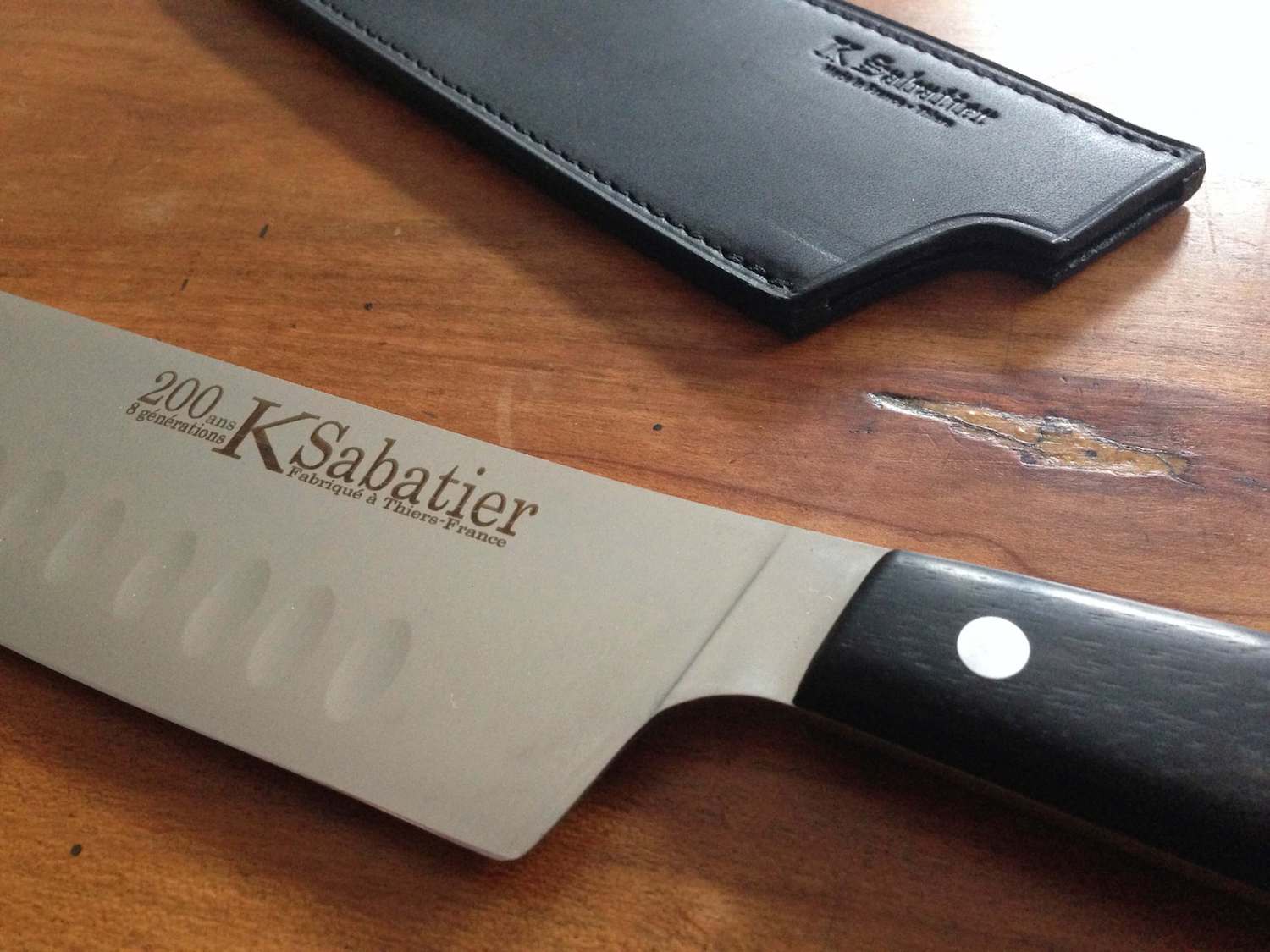 Have fun cooking with K Sabatier knives.
Send our expertise by offering.
Thank you for your trust
The K Sabatier team