How to recognize a real Le Thiers® knife
Initially, a report was made by some cutelry manufacturers from Thiers: different manufacturers from Thiers make pocket knives or table knives that symbolize a region, a country, a city, such as Laguiole, Issoire, the Aurillac .... but none knife for their town of THIERS.

In addition, the resurgence of low-end imports of knives known and recognized pushes them to act.

A group of friends cutlers, designers, passionate about the region of Thiers, in Puy-de-Dôme draws a knife that will serve as a reference. This new design has been registered with the INPI.

The brotherhood of Le Thiers® knife was also created to protect LE THIERS ® knife and organize the manufacture of these knives exclusively in the territory of Thiers.

Only cutlery makers from the THIERS region can join this association to present a model that is in keeping with the model of the Le Thiers® knife registered.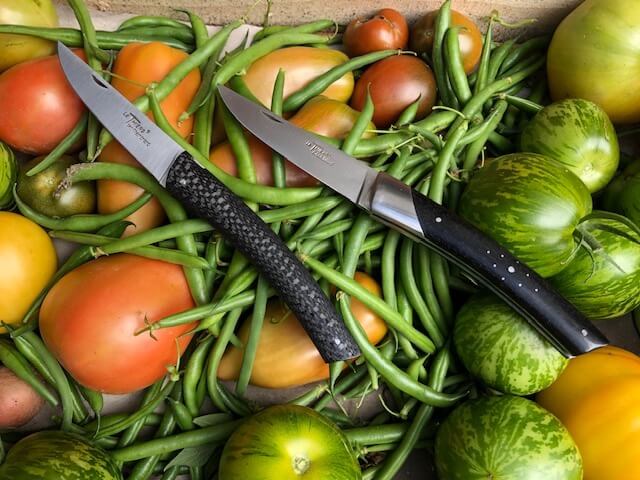 Thus, each manufacturer can provide a personalized touch and thus differentiate themselves from other Thiers while respecting certain rules: knife line, quality of materials used and manufacturing, manufacturing exclusively Thiers.

A collective of companions verifies the conformity of the manufactured products and ensures the traceability of the different stages of production.

How to recognize a knife The THIERS®:

- the shape of the knife that is falling at the end of the handle

- the French and Community figurative mark:

a logotyped T is engraved on the knife

- the marking of the blade:

- the inscription Le Thiers® guarantees you a knife authorized by the Brotherhood of Le Thiers® Knife

- under this inscription, the mention "by the name of the manufacturer" tells you which is the manufacturer of the knife.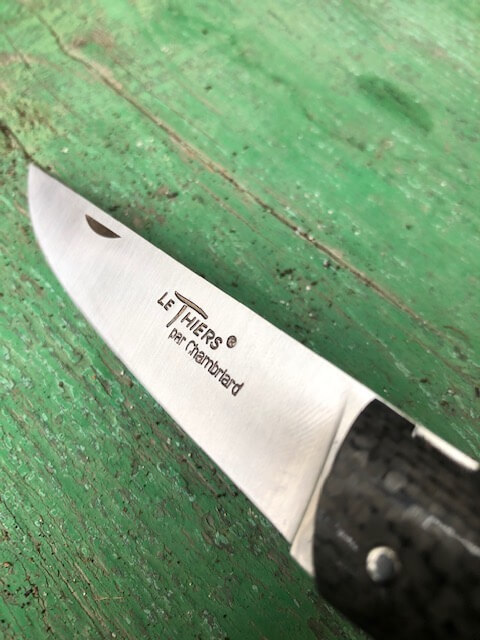 Some manufacturers of Le Thiers® knife:

Fontenille Pataud

Perceval

Dubesset

Ramos

Tom Fleury

Goyon Chazeau

Crossbow

BJB

Honore Chazeau

Locau

Neron

Cognet

Issard

Dozorme

Gilles Regnaud

Florinox

Chambriard

......